"Using Factlines' digital tool for taxonomy reporting will simplify a reporting process that has been complex and time-consuming," says Ingunn Ettestøl, Chief Sustainability Officer at Arendals Fossekompani.
Taxonomy reporting can be a daunting challenge for companies of all sizes. The complexity involved, the need for centralized documentation, and the intricate involvement of various stakeholders make it a formidable task.
Factlines – a portfolio company of Alytic, which again is a portfolio company of Arendals Fossekompani – has developed a new software to ease the immediate reporting load while building value year after year. From day one, it begins documenting your work, minimizing reliance on cumbersome spreadsheets, and simplifying the entire process. Users can effortlessly access prior records and documents in subsequent assessment years to enhance accuracy and streamline efficiency.
"Forget the old spreadsheets! We provide a digital solution set to reshape and simplify the intricate world of taxonomy reporting. Our software enables organizations to autonomously manage the specificities of their assessments and reduce reliance on external consultants," says Siri Engesæth, CEO of Factlines.
MARKET TRANSPARENCY

The EU taxonomy is a cornerstone of the EU's sustainable finance framework and an important market transparency tool. It helps direct investments to the economic activities most needed for the transition to decarbonization, in line with the European Green Deal objectives. The EU Taxonomy is a classification system that puts forward environmental and social criteria for economic activities that are aligned with a net zero trajectory by 2050 and the broader environmental goals other than climate.
Building on its strong track-record within sustainability, Factlines has expanded its ESG offering following the establishment of a dedicated taxonomy team. Factlines software enables informed decision-making, foster collaboration among companies committed to a better future, and simplify the sustainable transition.
The software runs seamlessly on the same platform as the company's flagship product, the Sustainable Supplier Network. Existing Factlines customers, who are already assessing their suppliers' potential risks, can now integrate their Taxonomy Reporting software with a separate license.
GOING DIGITAL
Arendals Fossekompani and its portfolio companies are customers on the new software. Arendals Fossekompani's ESG team has provided valuable input to the content and design of the solution.
"We are pleased to work together with Factlines on the development of this new tool. It will definately speed up our reporting process," says Ettestøl.
Following its voluntary taxonomy reporting for 2022, Arendals Fossekompani prepares for the compulsory reporting for 2023.
"Going digital is a huge step forward. We have implemented Factlines software for transparency in our supply chain. Digitizing our taxonomy reporting, is another step in the right direction," says Ettestøl.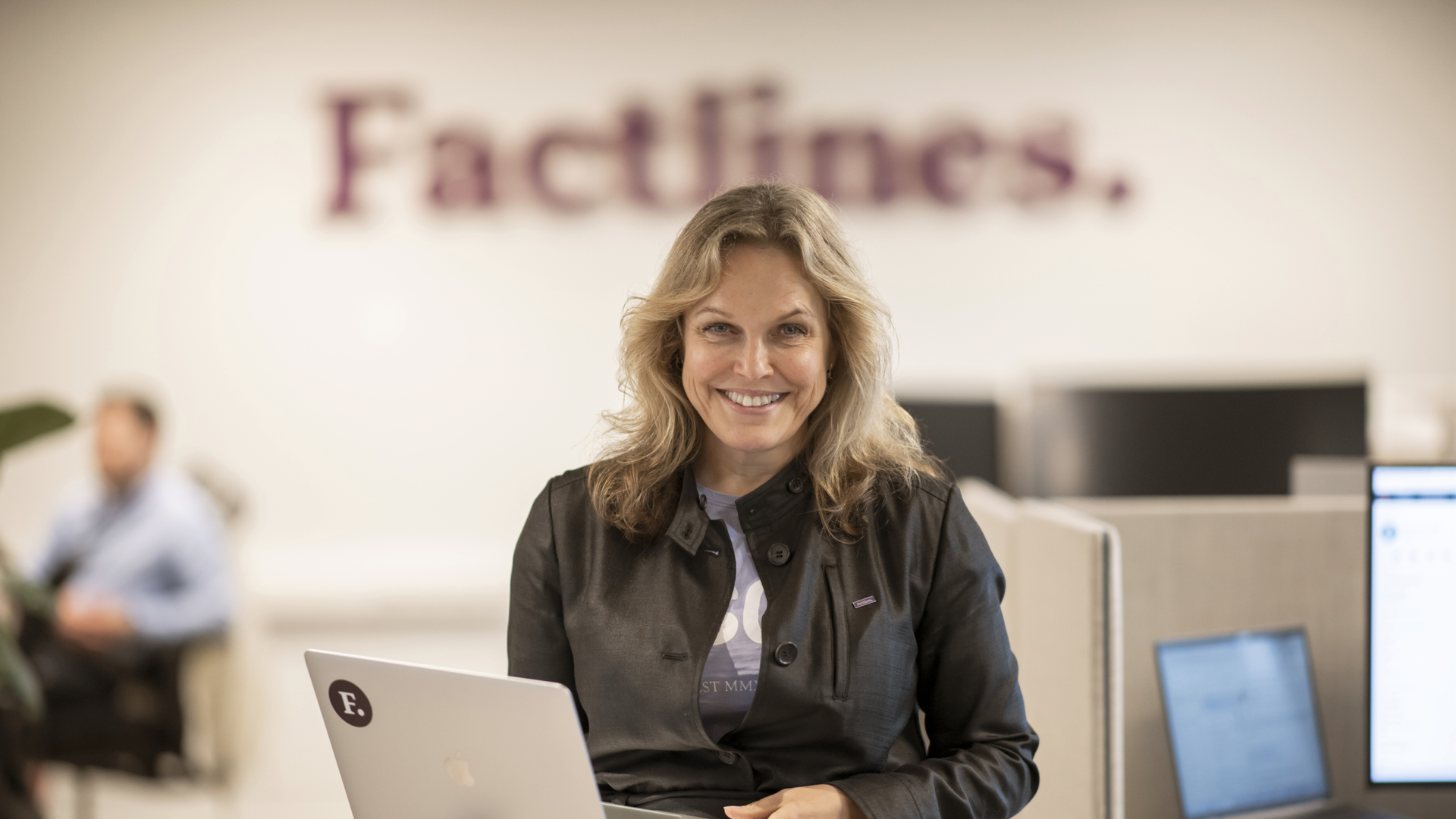 About Factlines
Factlines, established in 2012, is a Norwegian tech company at the forefront of developing smart ESG software for the Norwegian Transparency Act and the EU taxonomy. The company's solutions streamline supplier relationship management and enable the seamless implementation of responsible practices, facilitating compliance with the growing demands of sustainability legislation. Since 2022, Factlines has been a portfolio company of Alytic, a company fully owned by Arendals Fossekompani. Alytic was established in 2020 to create value from domain knowledge and data by acquiring and scaling-up companies with strong domain competence, massive data sets, and a clear potential for growth. Previous acquisitions include Kontali, Utel and Veyt.
Get to know Factlines